Godaddy is a most popular name in hosting service provider. It's also excellent for personal and commercial hosting purposes. Godaddy has built a dedicated infrastructure which has integrated on uptime, Linux, and Windows-based servers. Godaddy dedicated server comes in Linux and Windows configurations. Both of them come with multiple different packages to meet different requirement of customers. After reading our Godaddy Dedicated Server Review & Discounts offers Easy to buy and helpful.
$1
Economy Godaddy Hosting
$1
Godaddy Windows Hosting
What is a Dedicated Server Hosting?
It is an internet hosting that is dedicated to your personal use. You have all rights to resources because a server is devoted to a single purpose, such as a website. This server gives the better customization, uptime, congestion, security, and support.
Godaddy Dedicated Server Plans & Deals
Godaddy dedicated server Discount deals come with both Linux and Windows operating System configured. In both have four plans. All Linux and Windows Plan have the unmetered bandwidth. 3 dedicated IPs and free SSL certificates for one year.
Dedicated Server Linux Plans
| | | | | |
| --- | --- | --- | --- | --- |
| Plan Name | Space | CPU | RAM | Price |
| Economy | 1000GB | 4 3.10GHZ | 4GB | $79.99 |
| Value | 1.5TB | 4 3.10GHZ | 8GB | $119.99 |
| Deluxe | 1.95TB | 4 3.10GHZ | 16GB | $139.99 |
| Ultimate | 1.95TB | 4 3.10GHZ | 32GB | $149.99 |

Dedicated Server Windows Plans
| | | | | |
| --- | --- | --- | --- | --- |
| Plan Name | Space | CPU | RAM | Price |
| Economy | 1000GB | 4 3.10GHZ | 4GB | $109.99 |
| Value | 1.5TB | 4 3.10GHZ | 8GB | $149.99 |
| Deluxe | 1.95TB | 4 3.10GHZ | 16Gb | $169.99 |
| Ultimate | 1.95TB | 4 3.10GHZ | 32GB | $179.99 |

Price Compare VPS hosting & Dedicated server Discounts Plans
Godaddy dedicated servers levels of Management
Godaddy dedicated server has three levels of management Self-managed, Managed and fully managed. They are depending on the support and features you need.
Self Managed Servers-It's good for those who want control as possible and comfortable with shell prompts.  A self-managed server includes network monitoring to make sure you are not getting DDoSed.
Managed Servers- It is easy to manage the server through a control panel. It includes network and container monitoring so you will know if your server ever went down.
Fully Managed Servers- It gives the responsibility of managing and maintaining a server.  It includes network and container monitoring.
Self-managed
Managed
Fully managed
OS
CentOS  6 & 7,Fedora 20 & 22, Ubuntu
CentOS 6
easy CentOS 6
Monitoring
Proactive: Network & host
Proactive: Network & host Reactive: Container (stats via Node Ping)
Best Proactive: Network, Host, Container (stats via NodePing)
Patching
–
√
√
Root access
√
–
–
Control Panel
–
√
√
APP installs & updates
–
√
√
Backups
Disaster recovery only
easy Disaster recovery w/on-demand(1 snapshot)
Disaster recovery w/on-demand(1 snapshot)
Migrations
–
Optional
√
Support/Expert Services
–
Optional
√
Dedicated IPs
1
3
3
 Features of Godaddy Dedicated Server
More supportable features are as follows-
99% uptime with Guarantee
Unmetered Bandwidth
Free SSL certificate to secure your website
Not restricted resources
Linux with Cpanel available with managed and fully managed server
Upgrade plan anytime without having re-provision
Fully root access-edit your server files and install Magento or PHP
Open source database-Get MySQL with all of our Linux Server plans
Industry standard control panel
Why should we choose a Godaddy dedicated server?
Godaddy gives a fully managed dedicated server which is configuring for Linux and Windows operating system. Have the best performing and quality features. Prices of plans are best suitable to the quality of its. Godaddy offers free SSL certificate for one year. Plans support 3 dedicated IP address. A lot of features with a suited amount of price so, it's a complete package. Hosting bloggers recommend to users to take this affordable service.
Which can be the alternative of Godaddy dedicated server?
An alternative of Godaddy for a dedicated server can be only Hostgator dedicated server. Hostgator gives 3 to 5 dedicated IP address with the fully redundant network with an equal price of Godaddy plans. Windows dedicated server includes the Plesk control panels which help quickly and easily create and manage websites.
Is Godaddy Dedicated Server Hosting Easy to Use?
Not more complicated to work with Godaddy. It makes our work simple and more resourceful.  Godaddy team gives full technical support if any issue is created.
Godaddy Dedicated Server Hosting with Extreme power, flexibility, and control
Have full root accesses which make our full control over server and resources.  It has no restriction of using resources so it is best for resource intensive web applications. Godaddy dedicated have no restriction of control and accessing which make it flexible. It is more flexible because there is no sharing of server resources.
Is Godaddy Dedicated Server Hosting Right for Online shopping website?
For a big e-commerce site which has a huge amount of traffic. Dedicated hosting gives full access to traffic. So it will be the best choice for the online shopping website. Because it has free SSH access to secure customers personal information and bank details.
Top 5 Dedicated Server Hosting Providers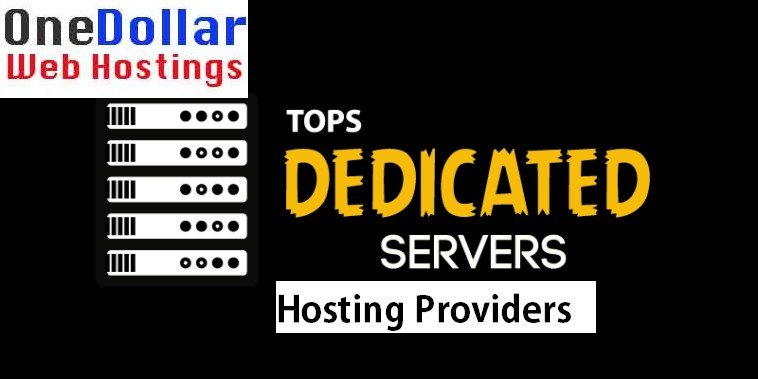 Most of the hosting providers give a dedicated server service but some hosting companies are famous for their brand values. In which top most dedicated hosting providers are as follows.
Godaddy
InterServer
Liquid Web
Inmotion
Hostgator
What is unique about Godaddy Dedicated Server Hosting?
The uniqueness of this service is, it can be fully managed by the client. In dedicated hosting, you only pay for which, you are using.  Godaddy gives Linux and Windows for both dedicated server plans at different levels.
Godaddy Dedicated Server Review 2023 – FAQs
Can I manage my server through a web-based control panel?
Yes, you can simply manage your server. Dedicated server hosting plan Godaddy includes Web Host Manager. It gives complete control over creating and customizing account as well as managing all aspects server.
Can we upgrade our VPS hosting account to a dedicated server?
You can change VPS account to a dedicated server any time by ordering a new server. Fully managed customers can migrate their data from the current account to the new server. Up gradation of VPS or dedicated server with Premium, DNS is easy; it improves both security and performance.
How do you monitor your data centers and servers?
Godaddy team is available 24/7/365 to ensure servers and your sites are running at peak performance.
Verdict
Godaddy gives a best resourceful hosting to their users.  Godaddy gives offers some discounts on their plan through which you can make a discounted deal. You can get more deals or discount offers of Godaddy dedicated servers hosting at onedollarwebhostings.com. Make dedicated server deals at a discounted price, may dedicated IP address will comfort you most with good working experience.
Godaddy Dedicated Server Review with Expert Opinion
There some experts have presented their views on Godaddy dedicated server. After having a big experience of working experts writes their opinion, may it will good to make a decision?
Jeffrey L. Wilson– Go daddy's dedicated servers come with Linux and Windows configurations. It plans are most affordable which suited to functionality and features most. We have not to make any compromise with quality and performance. In the dedicated server, Godaddy loses the points only for separate purchasing of email.
John Stevens– I have got an excellent experience of working with Godaddy. A dedicated server of Godaddy is the best service which I ever use Godaddy. 99.9% uptime and secure SSH access is the best thing to keep in thinking. I want to keep taking services with Godaddy dedicated server. That suits my huge traffic website.
Ryan Franklin– As a blogger, I have made big research on Godaddy dedicated server. They have taken the working experience with this service.  I found a good review from others. My personal working experience was too good. I personally recommend to you to take experience.